An Etsy Treasury curated by bought2much ~ What's In Your Bag?


Click on the picture below to be taken to a page where you can browse individual items you like that you see pictured here as well as the shops where these items were found and artisans behind them all!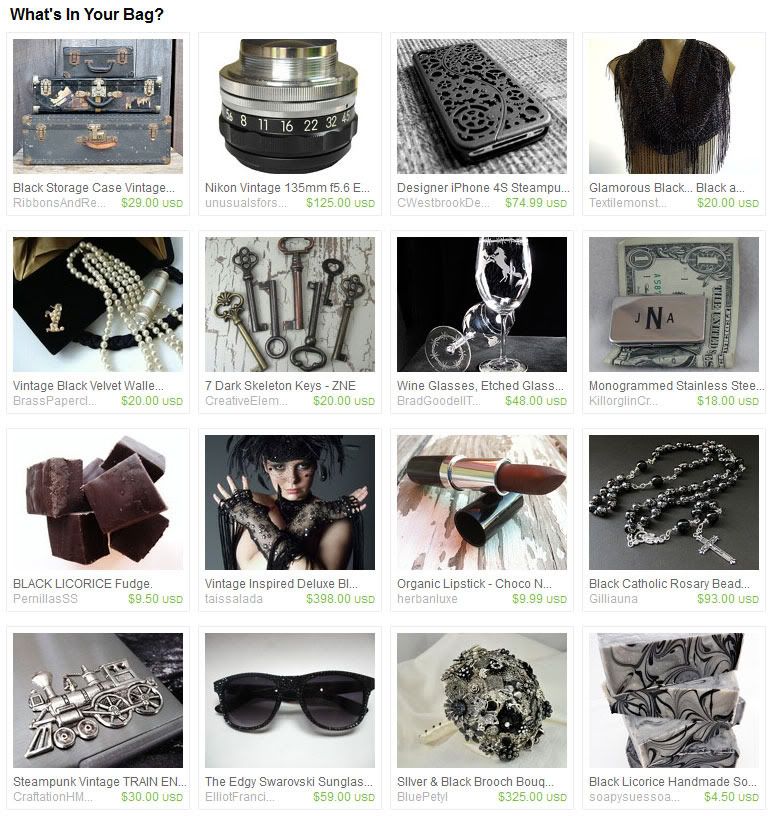 Credits go to: BluePetyl, bought2much, BradGoodellToo, BrassPaperclip, CraftationHMCafe, CreativeElements, CWestbrookDesigns, ElliotFrancis, Gilliauna, herbanluxe, KillorglinCreations , PernillasSS, RibbonsAndRetro, soapysuessoapshoppe, taissalada, Textilemonster and unusualsforsale.